Install Flmngr extension for Joomla 3
Looking for Joomla 4 installation?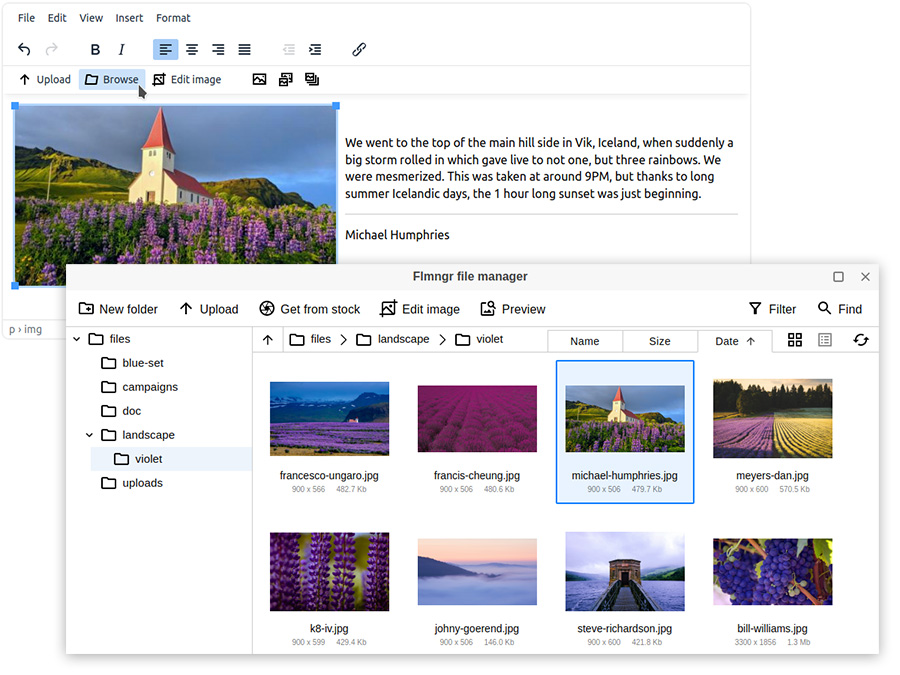 Install Joomla 3 extension
Go into the Joomla administration panel and choose Extensions → Manage → Install. Then go to Install from Web tab.
Type flmngr into the search field and click on the result.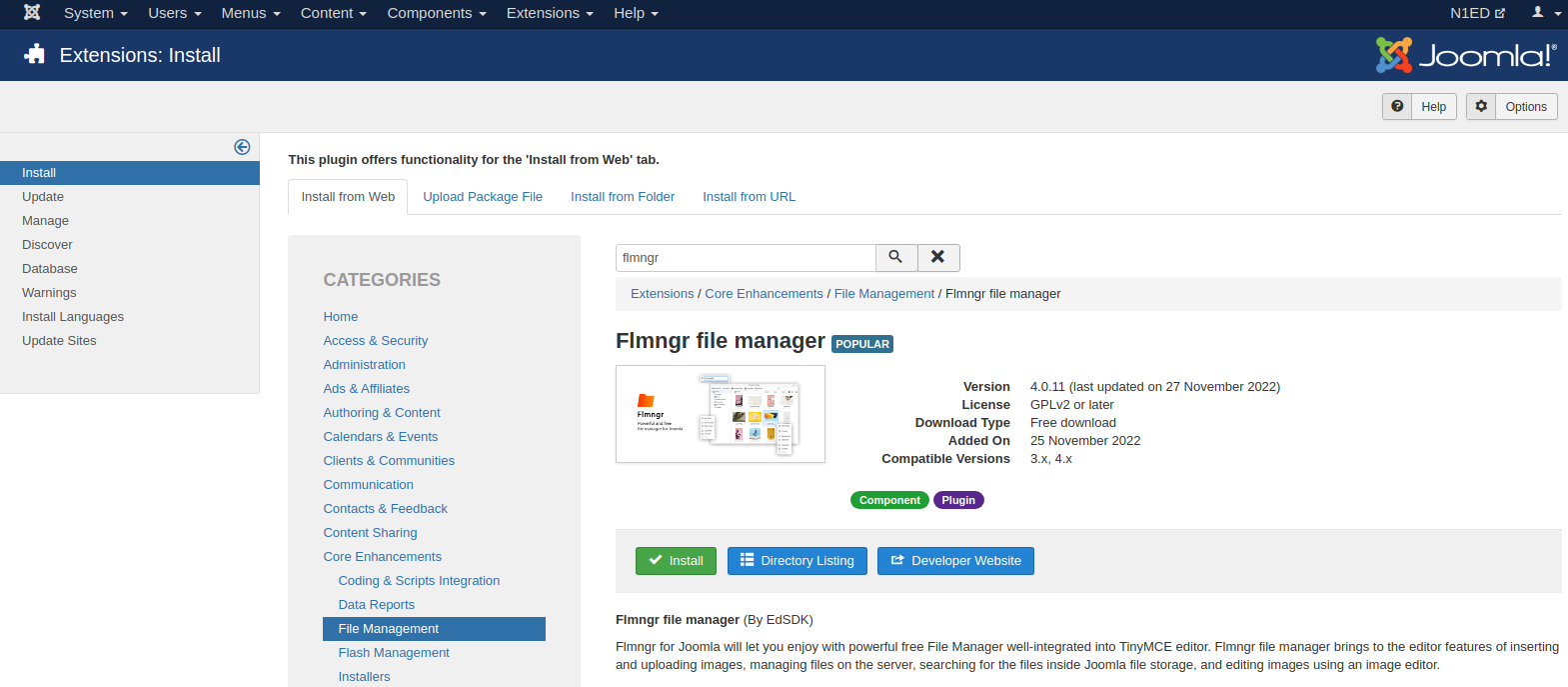 Alternatively, you can download the module and install it manually (legacy style).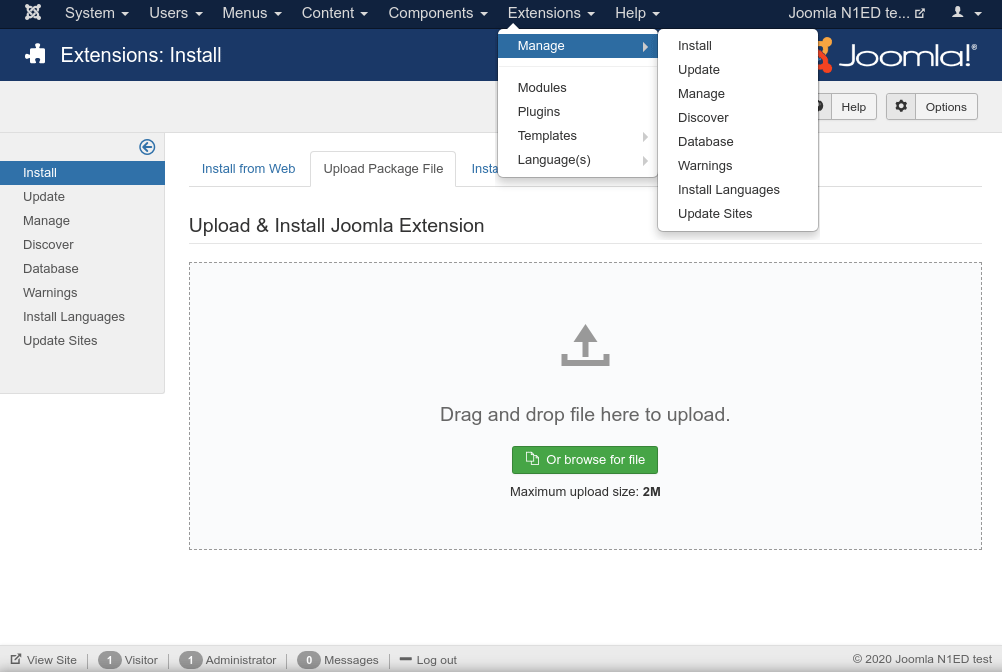 Note: Don't forget to enable TinyMCE build with Flmngr as Joomla editor.
Enable Flmngr
As far as Flmngr is included in the custom TinyMCE build, you need to enable it. Go into System → Global Configuration and select Flmngr in Default Editor combobox.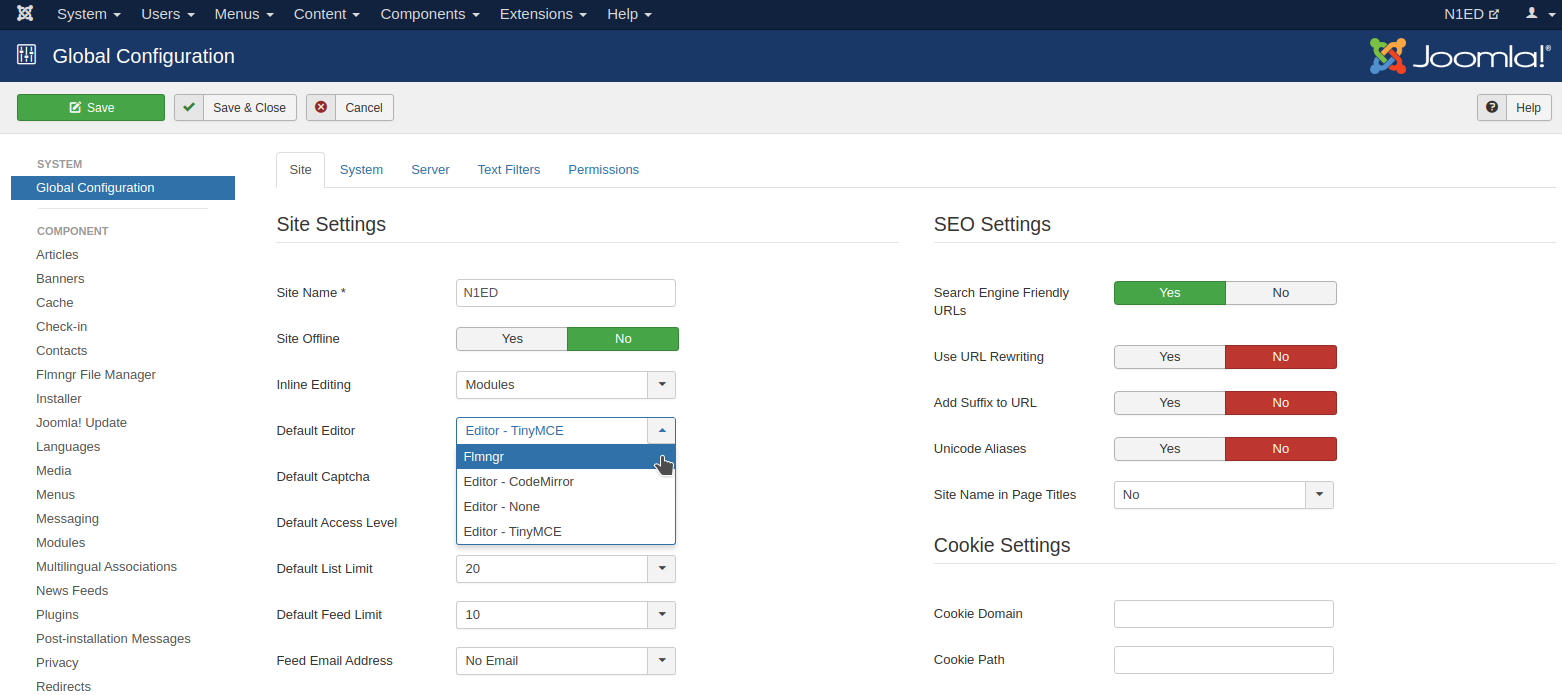 So all file management features are ready to use.
Set API key
Flmngr is a free extension and most of its features go for free. Just some of them are for users who subscribed to the premium plan.
To get access to all premium features set your private API key. For this go to Flmngr configuration page selecting: Components → Flmngr file manager. Click Use Premium API key button and specify the API key in the opened window.