Install Flmngr module for Drupal 9
Flmngr is a module for Drupal which has deep integration into the CMS. It will automatically attach file manager to all your file choose fields, place its buttons onto CKEditor toolbar (configurable individually on each text format).
You will have all the features of file manager and image editor available for use by one who edits Drupal articles and nodes.
This module has "n1ed" Drupal module as dependency due to Flmngr uses its JS libraries. It will be installed automatically by Composer.
Download Flmngr module using Composer
Use Composer to install Flmngr module in Drupal 9. Make sure you have Composer installed on your local machine before executing any Composer commands. After tat install Flmngr module using the command line:
composer

 

require

 

drupal

/

flmngr
Install Flmngr module and its dependency manually using acrhives:
Install Drupal file manager module
Open your Drupal control panel and go inside Extend section. Enable modules after installation.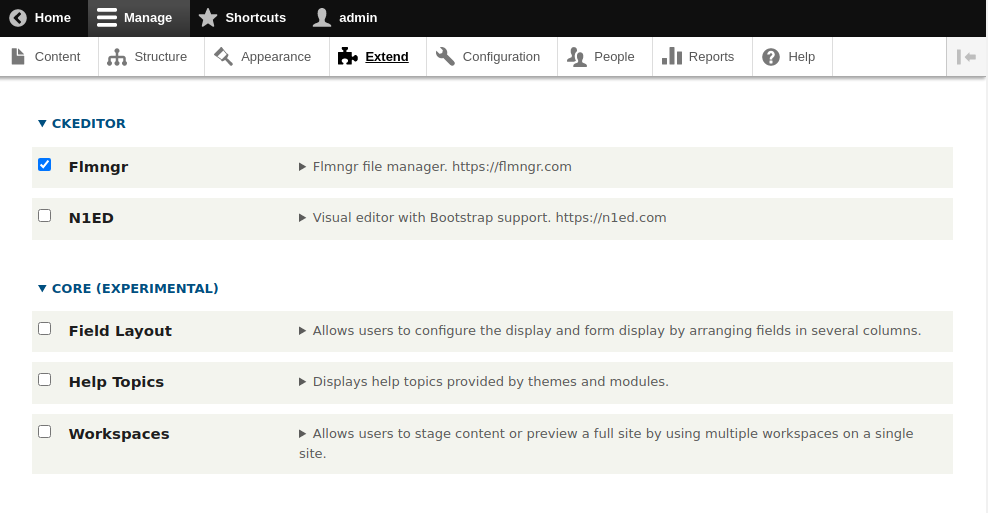 That's all! File management features are ready to use.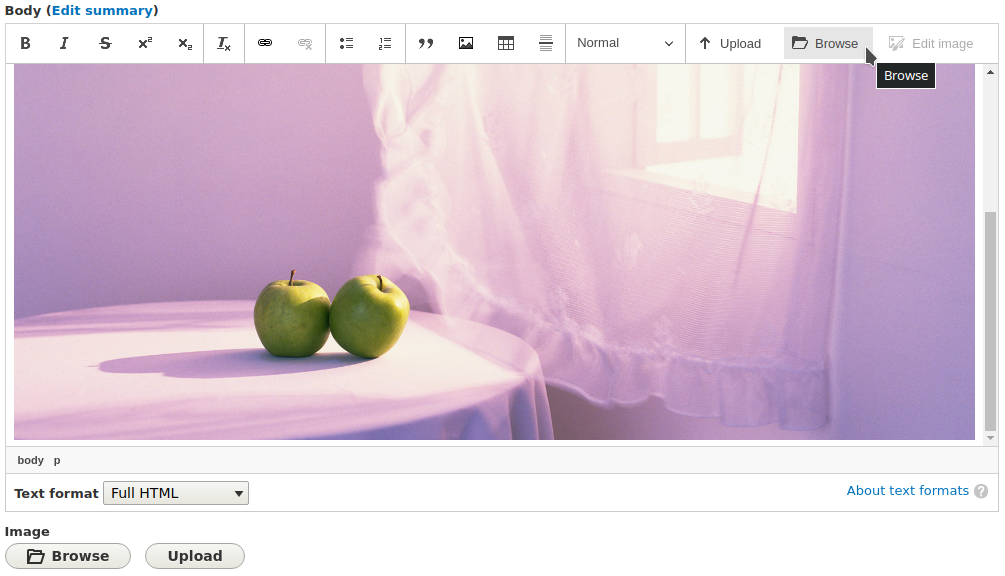 Enabling Premium features
If you are premium user you only need to set up a private API key to get access to premium features. Free users do not need to pass this step.
Go on configuration page selecting Text formats and editors.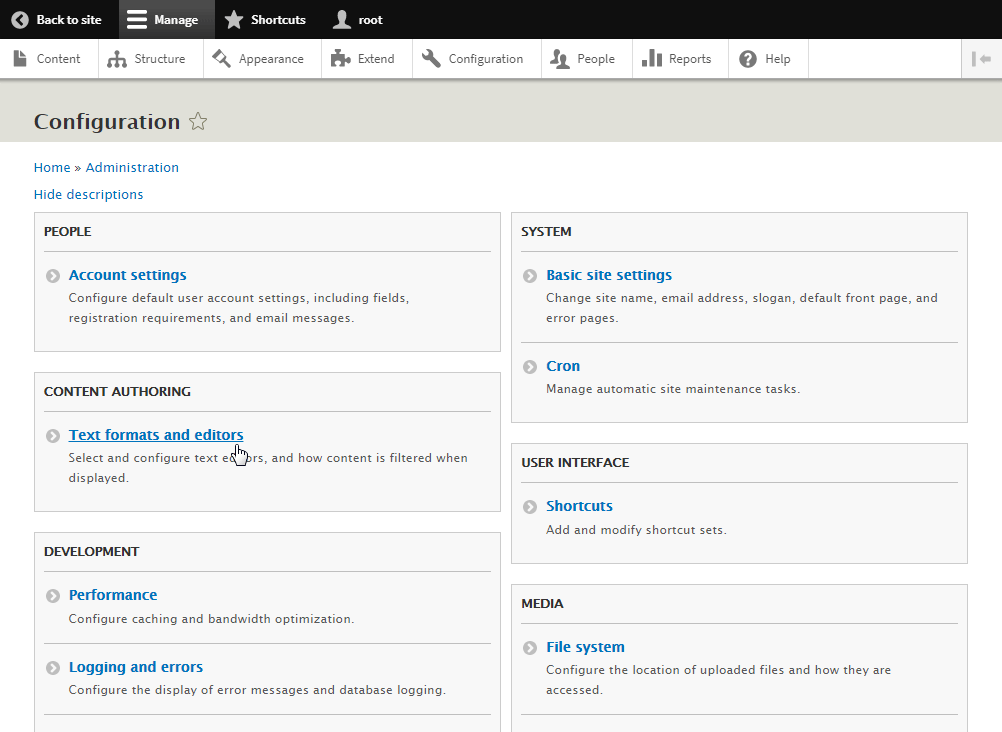 Choose Full HTML text format to configure file manager.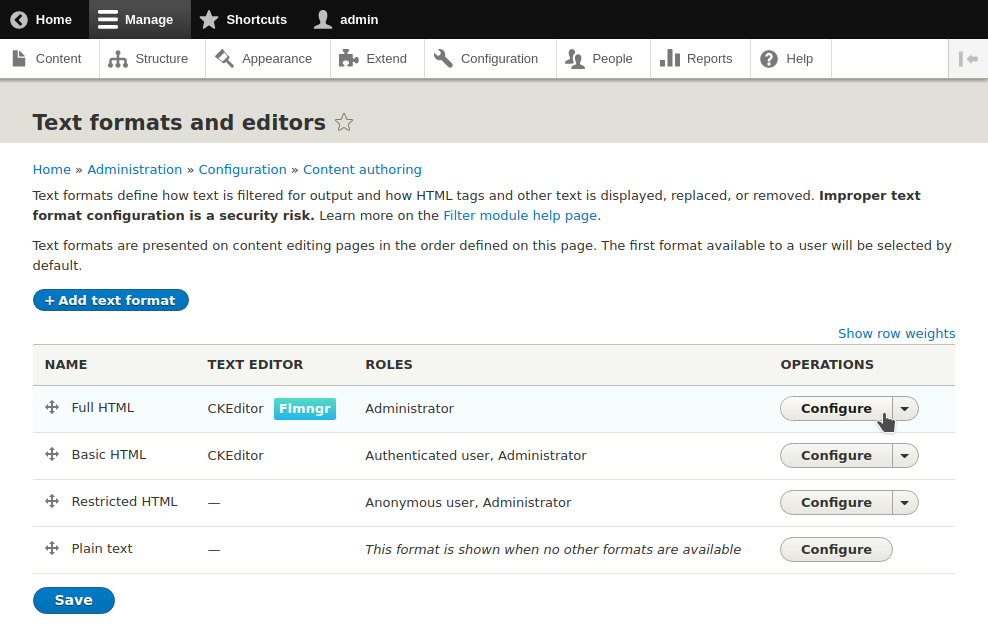 To get premium features you need to specify your own key to configure Flmngr: click Use premium API key button for that. In the opened window please specify the API key.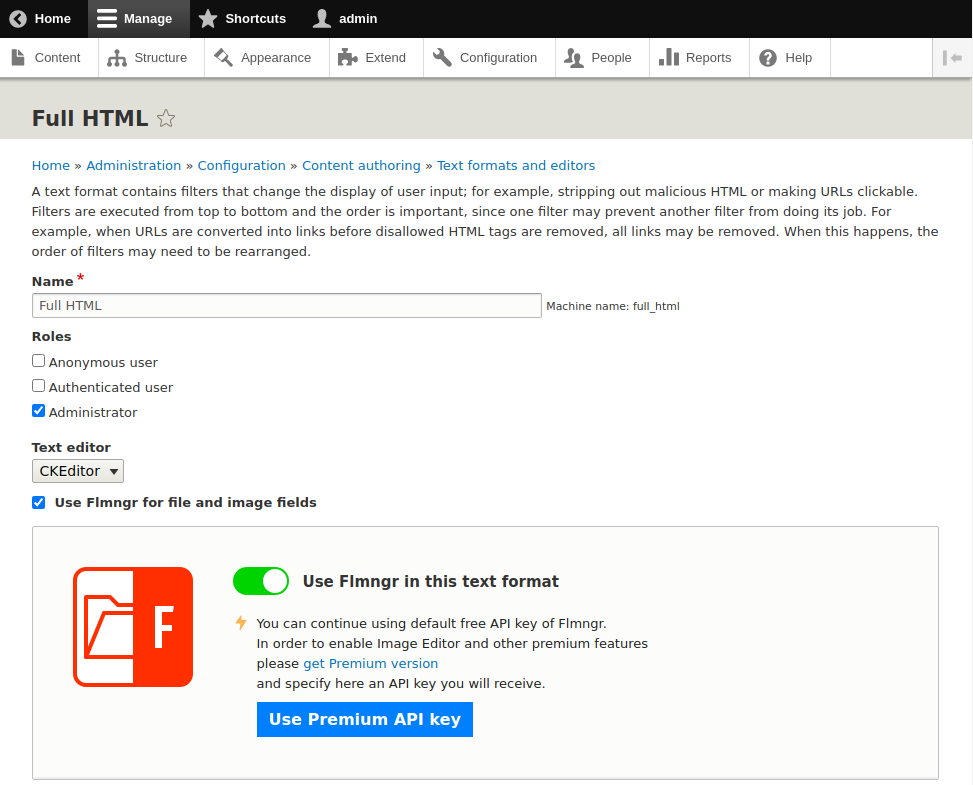 So all these features are ready to use: file management, Image Editor, access to free photo stock Unsplash.