More features for CKEditor 4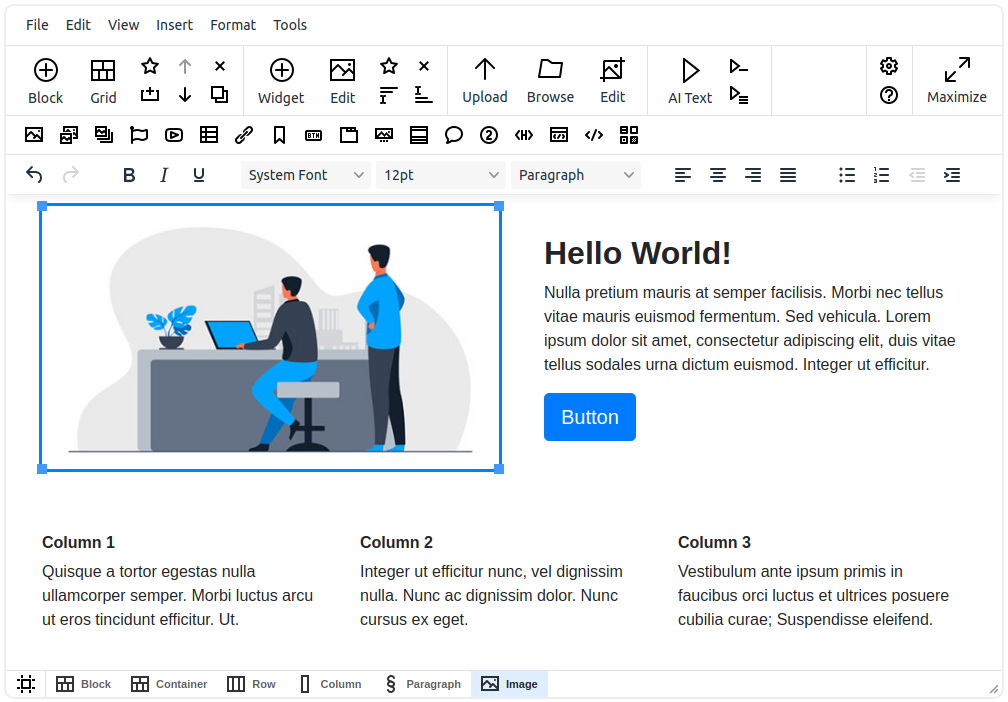 There are several ways to enhance your CKEditor 4 beyond just utilizing the Flmngr file manager. In addition to Flmngr, which is part of the N1ED CKEditor 4 plugins collection, you have the option to activate other plugins as well.
To activate all the plugins, follow these simple steps: access your Dashboard and switch the product from the Flmngr file manager to N1ED content builder. By doing so, you will find Flmngr embedded within the N1ED content builder.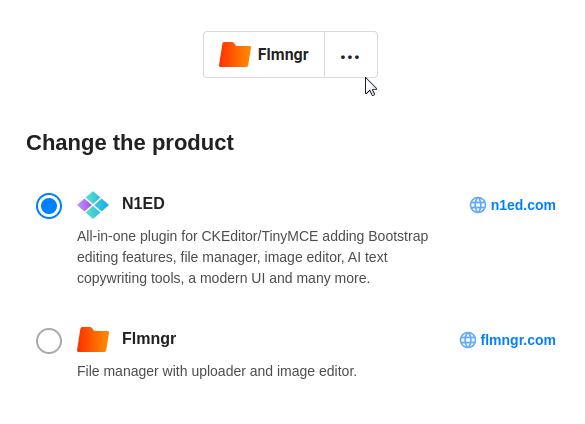 If you are currently using the Premium version of Flmngr, it will continue to function seamlessly within the N1ED content builder. After completing the switch, you can either continue using the same Dashboard on this website or log in to the Dashboard on n1ed.com - both options are equivalent.
With this straightforward process, you can enjoy the extended features offered by N1ED CKEditor 4 plugins, allowing for enhanced functionality and customization.